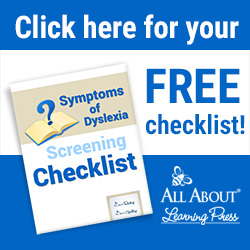 Symptoms of Dyslexia Screening Checklist - This free checklist is designed to help you determine if your child has the signs of dyslexia.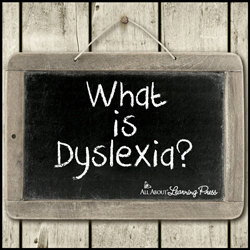 What Is Dyslexia? - If your child has been diagnosed with dyslexia, or if you suspect that your child has dyslexia, you may be wondering, "What exactly is dyslexia?" Is it letter reversals? Is it reading difficulties? Let's take a look at the definition…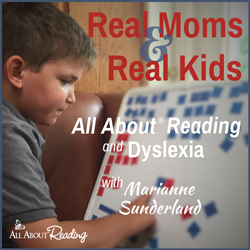 All About Reading and Dyslexia - Trained Orton-Gillingham instructor and mom, Marianne tells her story of teaching seven children with dyslexia.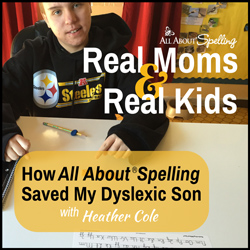 How All About Spelling Saved My Dyslexic Son - Heather began homeschooling her dyslexic son after exhausting all other options. That's when she discovered All About Spelling. This blog post shares how her son's learning was transformed with AAS.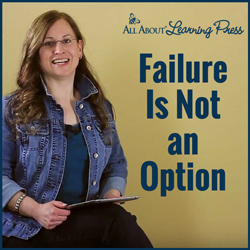 Failure Is Not an Option - In this video, author Marie Rippel shares with you the very personal story of how she came to develop the All About Reading and All About Spelling programs.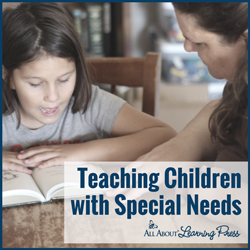 Teaching Children with Special Needs - This list illustrates the various special needs children can have, as well as the eight essential elements that help these children learn to spell without confusion and frustration.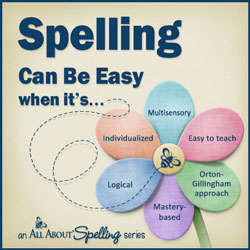 Orton-Gillingham Approach to Spelling - When Marie Rippel developed All About Spelling, she combined the key features of the Orton-Gillingham approach with the latest research and proven spelling rules. But why? What's so special about Orton-Gillingham?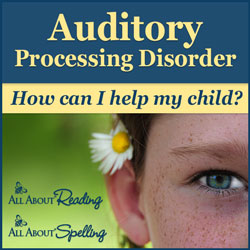 Auditory Processing Disorder: How can I help my child? - You know your child can hear, but sometimes it just seems like he can't. This could be a sign of auditory processing disorder (APD). Learn more about the signs of APD and how it may affect your child.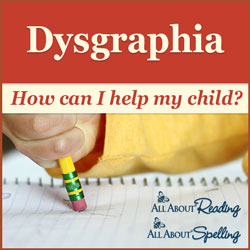 Dysgraphia: How can I help my child? - If your child is struggling with handwriting, it could be more than just laziness or a lack of motivation. It could be a neurologically-based learning issue called dysgraphia. This blog post covers the symptoms of dysgraphia, along with tips for helping your child overcome this learning difficulty.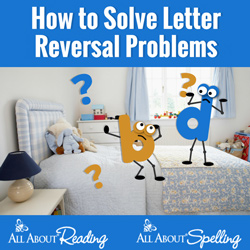 How to Solve Letter Reversal Problems - Does your child sometimes confuse certain letters, like b and d or n and u? Beginning readers and dyslexic children may struggle to differentiate between letters that have similar shapes, and issues with letter reversals can have a direct impact on reading, writing, and spelling.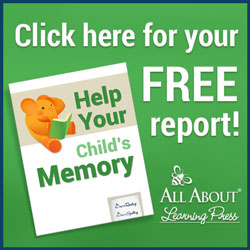 Help Your Child's Memory - Does it ever feel like your child's memory is lacking when it comes to lesson time? Download this free report to learn techniques and methods to help you strengthen your child's memory and help him or her achieve learning that really sticks.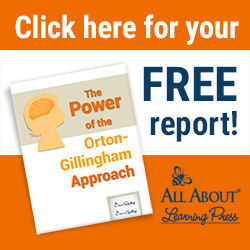 The Power of the Orton-Gillingham Approach - Discover the foundational elements of this powerful approach and how it forms the backbone of the All About Reading and All About Spelling programs.
Save
Save
Save
Save